Hello everyone, I hope your day has been well.
I thought today I would write a quick post about one of my favourite foods… PLANTAIN!!! It is from the fruit family and is often fried or boiled when eating, as opposed to eating it raw. I prefer when plantain is slightly ripe but not too soft, see the first image below, I prefer the middle one. My favourite way to cook plantain is sliced into circles and fried. I really like it when the edges get crispy and golden. Although sweet, plantain is actually quite nutritious once cooked, containing a high value of vitamin A, vitamin C and fibre. It is great as little snack to keep you going throughout the day as well as an accompaniment with most dishes. Plantain is eaten all over the world where ever it grows from parts of Africa, to south America and many Caribbean countries. It is also widely transported around the world to countries where fried snacks are popular.
Comment below your favourite foods!!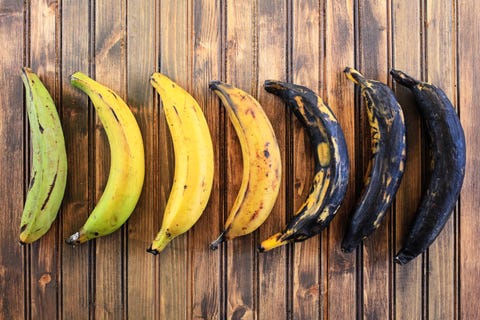 Check out my Instagram for more food.